Fish Doctor
Daddie and Mommie had ran out of ideas on what to do today. We've considered going to the zoo, but we've just visited it on Thursday. The night safari? Doesn't open till 6.30pm.
Then, while sitting at the cafe and flipping through the papers, they chanced upon this article on Spa Fish and decided there and then that we will go experience the fish spa treatment today.
It was really crowded at Qianhu Aquarium and since we had to wait about an hour for our turn, we decided to feed the koi fish and do some longkang fishing too.
The spa fish experience was really fun even though i had only 1 fish nibbling on my leg. Daddie and Mommie had dozens of them sucking on their legs. Now you know who has got lots of dead skin! My follks are really addicted to it.... we'll be going to sentosa to try out the "higher class" one next sunday :)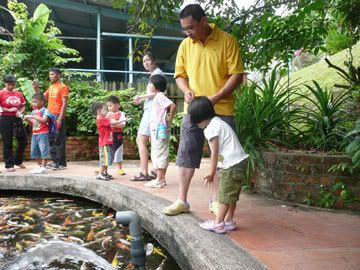 Feeding koi fish to pass time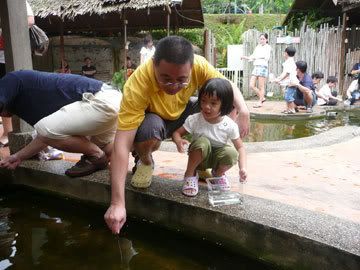 Let's try some longkang fishing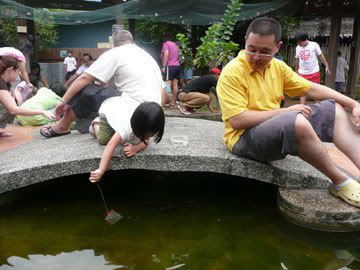 Now's my turn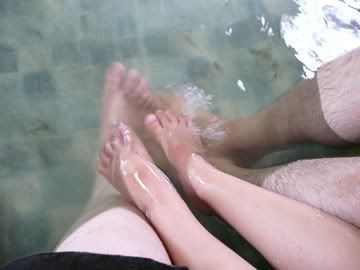 Come fishy fishy.... (hmm.. please pardon daddie's hairy legs and mommie's pig trotters)
Labels: doctor fish, family outing, qianhu, spa