Chicken Socks
We've heard of Chicken soup for the soul. But, have you ever come across Chicken Socks for kids? We found this series of chicken socks activity books at PageOne Bookstore and decided to get the handart one to try.
It turned out to be one of our best buys ever! This book is filled with simple activities teaching us kids to draw animals, dragons, aliens by tracing different positions of handprints. It's so addictive, i couldn't stop and wanted to just keep drawing and drawing! My parents are convinced that they should get me the rest of the chicken socks books in this series.
We also found out that PageOne is a treasure cove for kiddie storybooks in chinese. Guess what they saw??? Dora and Diego paperbacks in chinese! It's great value for money with 6 stories, 1 Dora VCD (in mandarin) for only $14.90!
Can't wait to go back to PageOne to dig for more treasures!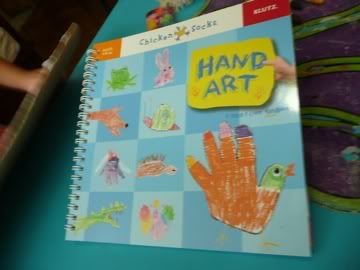 This book promises hours of fun!
Simple to follow instructions. No adults help needed.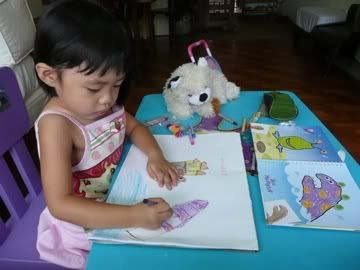 Trying my hands at drawing the sea monsters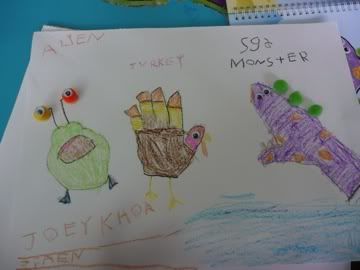 My artwork. Apart from drawing, i also learnt to spell.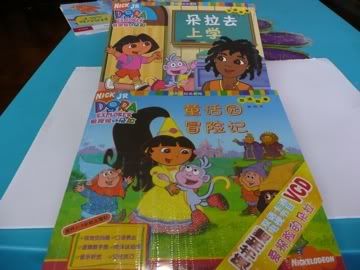 Dora book set in chinese