Happy Birthday to my Daddie's Daddie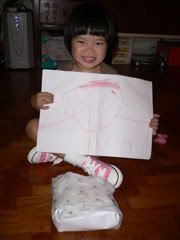 We had a little birthday party for Ah Kong last night. I got Daddie to make a dinner reservation at my favourite restaurant (I love their lobster bisque!), went shopping for Ah Kong's birthday cake and drew him a birthday card decorated with some stickers.
We were all ready to leave for dinner when i felt that something was still missing..... Oh Gosh! I forgot to get Ah Kong a birthday present!! Since there was no time to buy a gift, i decided to part with my favourite bunny puzzle, wrapped it up in "fancy paper" (which were actually scraps of paper i found around the house) and gave it to Ah Kong.
The bunny puzzle is something which i really like alot. I hope Ah Kong will enjoy playing with it as much as i did.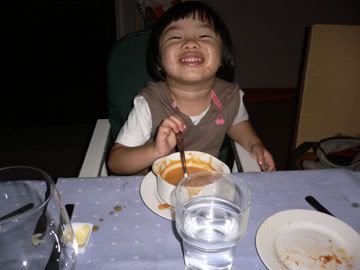 Lobster bisque is a must have whenever we have dinner here.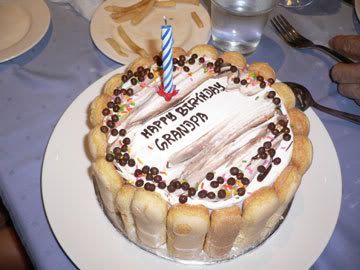 The ice-cream cake i chose for my favourite Grandpa!