Play Pretend Fun!
My cousins' house is like a treasure cove of toys! Yesterday, I met up with them again and we decided to do some play pretend. And, out came 2 big boxes filled with all sort of costumes and accessories! We had a lot of fun putting them on and pretending to be a mermaid, a police officer, princesses and even a bear! Come Sat, we will all be heading to the zoo for some animal fun... we are going to pretend to be animal rescuers just like Diego! Stay tuned, as next week, I'll bring you updates on the Khor cousins' "Animal Rescue Adventures!".
| | |
| --- | --- |
| | |
| Dressing up as a mermaid | Fire fighter to the rescue |
| | |
| Isable is a rodeo girl | Reindeer or a bear? |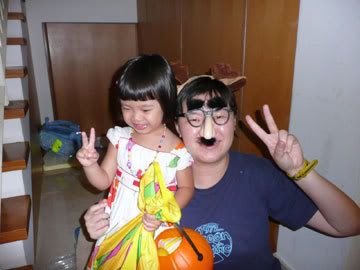 That's mommie goofing around with the kids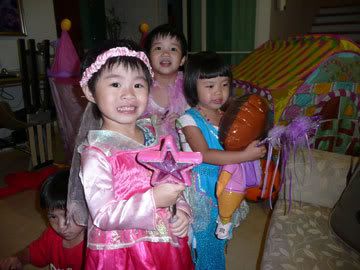 Check out our costumes.. Michelle's a superstar, mabel's a princess and I'm the mermaid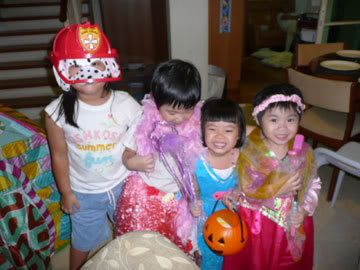 Cousins having fun!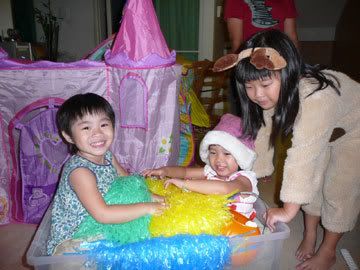 Reindeer pulling santa's sleigh?