Great Singapore Sale
Thanks to the Great Singapore Sale.....
I realised my dream to be a "restauranteur"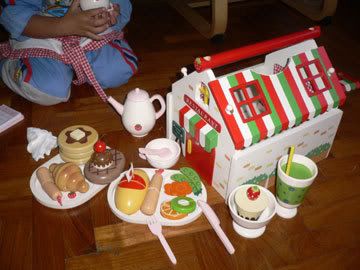 Daddie is looking good in his new wardrobe
.
.
.
Mommie is the proud owner of a new Panasonic TZ-3 (courtesy of Fatty Gramps)
.
.
.
Popo is more well-equiped for our upcoming holiday with her swanky new HD camcorder (to take better videos, hopefully
.
.
.
BUT as a result............
My household is now significantly poorer - no thanks to the GSS beast!