We are Ready!
According to Dr Ann, my baby sister should be arriving sometime next week. The cot is up, the clothing washed, bottles ready, presents bought.
Dear Jamie, we are all prepared and ready to welcome you to our family :) See you soon my baby sister!
Meanwhile here are some pictures of her in my mommie's tummy (probably the last few before we see the real thing)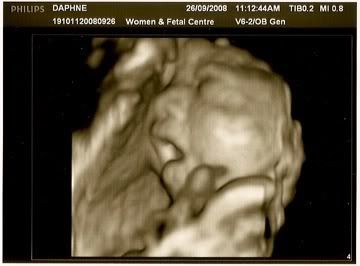 A rather clear image of Jamie
Can you see Jamie sucking on her tootsies?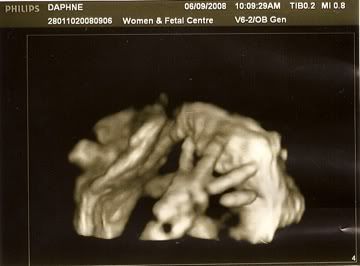 Jamie's little chubby digits