My Baby Sister
I'm now a big Jie Jie! My baby sister, Jamie was born on Monday, 29 September 2008. When i went to visit mommie and jamie at the hospital, i got a surprise! Jamie got me a present and it's a stuffed bunny rabbit in a house which comes with interchangable clothes. Mommie said that Jamie brought this gift along when she came out. First, it was Jamie, then the bunny and the house popped out of mommie's bum bum! I can't believe Jamie is so thoughtful!
As for me, i made a little bracelet for her. It's a tat bit too big for now, but i'm sure she'll be able to put it on her when she grows a little chubbier.
Here are some pictures of her.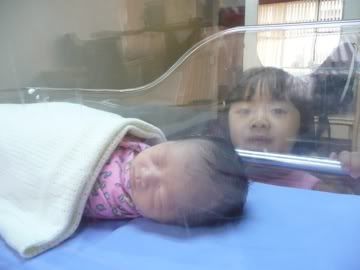 I'm so proud to be a big sister!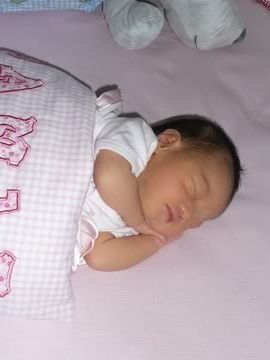 Mommie says she sleeps just like me when i was a baby. Check out my scrolling photostream... can you spot the almost identical sleeping position?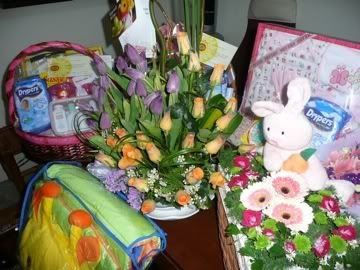 Blessings and well-wishes from family and friends.