Halloween
Halloween is a day i look forward to every year. I love everything from pumpkins to parties. Every year at this time, i'll have a helleva good time trick-a-treating, painting pumpkins and dressing up as my favourite character. This year, daddie was too busy with Jamie to carve me a pumpkin - something which he has faithfully done every year. Nevertheless, i was "compensated" with a full day of halloween party fun!
The day started off with me dressing up as a fairy and participating in a class party. We decorated the classroom with loads of halloween related stuff, like spiders, pumpkins and even made our own bags for trick-a-treating. Then we went round the school collecting candies and chocolates.
In the evening, Auntie Christine organised a halloween party at her house for all the K1s and some N2s. Donned in glow in the dark accessories, we partied around the pool and had nice bbq stuff for dinner. The party didn't end till midnight when mommie declared, "Joey, it's midnight now, a new day has started and halloween is offically over this year".
Next year, Jamie will be 1 year old when halloween comes again. I've already decided to dress her up as a pumpkin!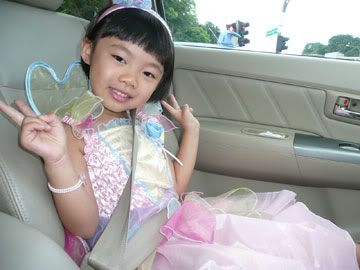 My mommie dug this fairy outfit from a bargain bin at Mothercare.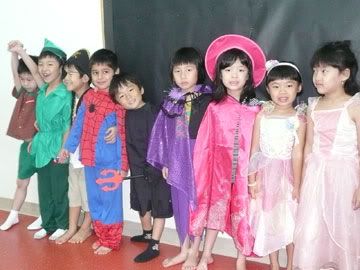 My classmates all dressed up in halloween outfits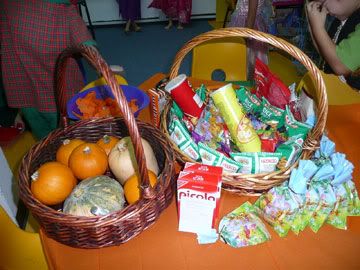 Goodies for our class party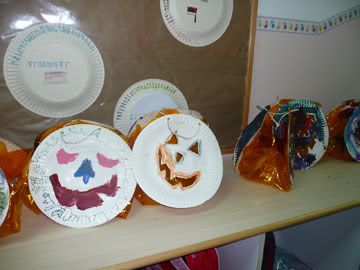 Self made trick-a-treat bags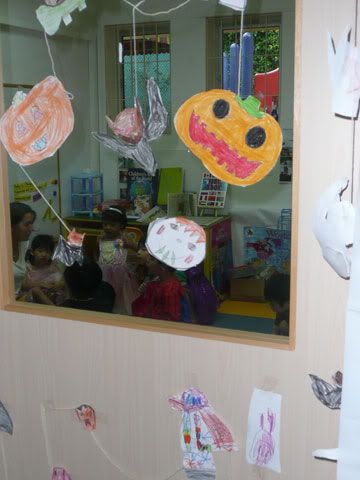 Decorations we made.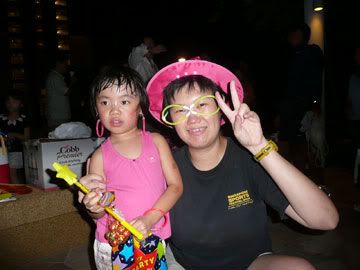 Check out my luminous earrings and mommie's glow in the dark glasses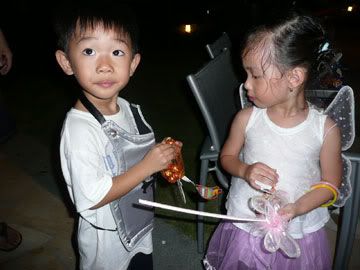 The N2s were here to join in the fun too!