I Love Tennis............ NOT!
Who needs foreign talent when I'm gonna be Singapore's answer to a Maria Sharapova!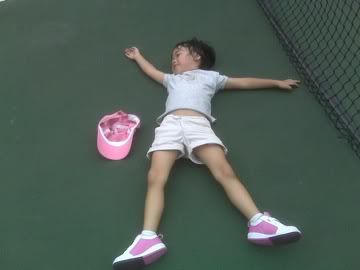 Hmm... will feigning dead get me out of this sport?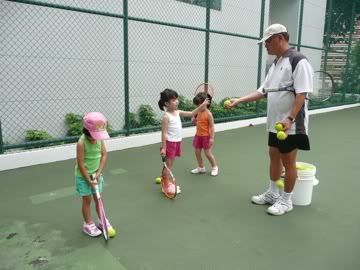 Move aside Annika Sorenstam! Bet you can't play golf with a tennis racket like me!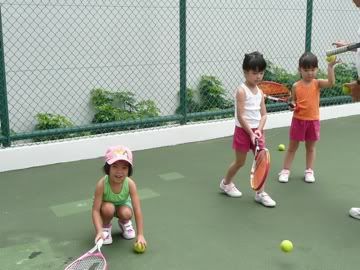 Picking balls must be the funnest part of this game!